Generous gifts to improve equity
The University of Auckland School of Optometry and Vision Science's (SOVS') Community Spectacle Scheme has received two significant donations, ensuring more New Zealanders can access glasses.
The private donation of spectacles from Barbara and Helen Blake, plus lenses from Essilor New Zealand, are critical to providing vision correction for several SOVS projects, including the Glen Innes population-based survey and the School Vision Screening programme, said Associate Professor Jacqueline Ramke, SOVS. "Thanks to these generous donations, we have been able to meet the call from the late Fred Hollows for 'No survey without service'."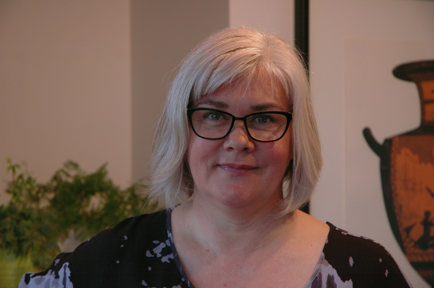 Barbara Blake
SOVS can now offer an eye test and a pair of glasses to everyone identified with distance or near-vision impairment from refractive error or presbyopia in the population-based pilot survey of adults currently underway in Glen Innes*, said A/Prof Ramke. "Many participants are receiving their first pair of prescription spectacles aged in their 50s or 60s and may otherwise have never accessed them."
Donation links to the past
The Barbara and Helen Blake donation of $100,000 pays tribute to the late optometrist captain George Cox (1909-1968), grandfather and father of Barbara and Helen, respectively. "George Cox was a pioneer of optometry in Aotearoa," said A/Prof Ramke. "Barbara had heard about the Aotearoa Vision Bus and contacted us to find out more. It has been wonderful to work with her and Helen."
Trained in optometry in the UK, Cox practiced in Wellington, where he was active in the community and on several boards, including the Wellington Hospital Board and the New Zealand Optometrical Association (now the New Zealand Association of Optometrists) where he served as president. In 1958, Cox was awarded the University of Auckland's HS Gilberd Memorial Medal for services to optometry. He also established the University Education Fund, paving the way for the New Zealand optometry school (SOVS), and designing New Zealand's first vision bus to serve the army during World War II.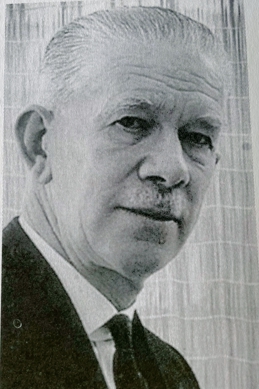 Kiwi optometry pioneer George Cox in 1967

The collaboration is the result of pure serendipity, said Barbara Blake. "My partner and I were searching Papers Past (an online National Library resource) looking for information on George Cox and discovered an article from the Evening Post back in 1944 talking about Cox's work building an optical van as part of the war effort. We thought that was interesting as we didn't really know much about it; neither did my mum Helen, as she was only a young child at the time. Then I heard Professor Steven Dakin talk on the radio about SOVS wanting to set up a vision bus and the two things clicked in my mind. It really touched my heart and I thought it was a lovely thing to be involved in. "George Cox was an innovative, progressive and very generous man. This is the legacy that Helen and I would like to bring to the SOVS Community Spectacle Scheme," she said.
The Blakes' donation is accompanied by lenses from Essilor New Zealand. "Supporting SOVS is in keeping with Essilor's mission of improving lives by improving sight and we are very proud to do so," said Kumuda Setty, Essilor NZ's national sales and marketing manager. "We want those unfortunate few who do not have good vision to have better sight, better quality of life and to fully interact with the world around us. We are very happy with the work Jacqueline Ramke and her team are doing."
Thanks to an earlier $1.8 million donation, spread over five years, from Auckland University benefactors Rae and Peter Fehl, the Aotearoa Vision Bus will expand SOVS' screening services to children and older people unlikely to visit an optometrist in the greater Auckland area and beyond. The bus is a custom manufactured mobile optometry clinic equipped to provide a full service, from comprehensive eye exams to glasses and contact lens dispensing to specialised optometry investigations. As well as the Fehls, the bus has been generously supported by the University of Auckland, the Buchanan Charitable Foundation, Blind Low Vision New Zealand and the New Zealand Association of Optometrists.
* https://eyeonoptics.co.nz/articles/archive/door-knock-study-uncovers-unmet-needs/