Tax, Covid-19 and the new Labour government
As we start to better understand the new 'business as usual' operating landscape and the initial urgency around business disruption dissipates, practice owners should shift focus to ensure they have the right strategies in place for the medium to longer term. By taking full advantage of the options available to them, practice owners can now finesse, pivot and diversify to best position themselves for the future. As a business owner, this includes ensuring you are across all the tax changes implemented during the Covid-19 lockdowns and what's expected post-election, so you are prepared for future opportunities.
Increased minor asset write-off thresholds
In March, the government lifted the threshold for writing off the purchase cost of minor assets. Previously set at $500, practices can now claim in full, at the time of purchase for assets costing up to $5,000 in the year they were purchased. This threshold increase expires on 17 March 2021, but will only drop to $1,000, so will still be double what it was in 2019.
Loss carry-back provisions
The government's new 'carry-back' rule has been implemented to help businesses recover some past tax losses and put that recovered cash flow toward future recovery efforts. This rule is quite complicated, so should be discussed with your tax accountant to see how it may apply to your business.
Tax losses in 2020 and 2021 can be offset against profits earned the previous year (2020 and 2019, respectively). These losses can be based upon a filed tax return or by provisional tax estimates. Estimates need to be based upon extensive analysis and reasonable forecasts and businesses may be charged interest if payments are underestimated.
New personal tax rate
The new government has proposed a new personal tax rate of 39% on income earned over $180,000. This increases the gap between the company tax rate and PIE tax rate of 28% and the trustee rate of 33%, which will bring other implications and opportunities. We expect this rate to be introduced from 1 April 2021, so you could contact your adviser and:
Review your business ownership structure and consider if it is fit for purpose. For example, if you own the shares in your company, should they be owned by a trust?
Check if you should pay out a fully imputed dividend from the company prior to the change in shareholding
Review how you remunerate your senior people and see if there is an opportunity for some tax efficiencies
When the top tax rate was last at 39% there was a change in taxpayer behaviour which the Inland Revenue regarded as avoidance, so care will need to be taken in navigating the legislation that is followed.
If you look to pay a dividend prior to the change in tax rate, remember the company must satisfy the solvency test and there will be a resident withholding tax cost of 5% when the dividend is paid. If you consider transferring shares in your company from individual ownership to a trust, remember this will create a change in shareholder continuity for carrying forward imputation credits and tax losses. This provides a nice segue into another tax change we can expect, the carry forward of tax losses under a same business test. While not legislated yet, the announced changes in this area will provide some flexibility.
Claiming depreciation on buildings
One tax support measure following Covid-19, is the reintroduction of tax depreciation on commercial and industrial buildings and tax depreciation on newly acquired buildings and capital improvements made to existing buildings from the 2020/21 tax year. The tax depreciation rate will be 1.5% straight line or 2% diminishing value. For entities that had previously been claiming depreciation, this change will see reduced taxable income levels recommencing from the beginning of the 2021 tax year. You may want to consider the impact of this when you are considering provisional tax payment amounts.
Recovery is about seizing opportunities
Thanks to these changes, there is now a range of tax benefits available to help small to medium-sized businesses move into the 2021 year as positively as possible. Given payment dates for tax are often staggered throughout the year, it is important you take stock of the changes implemented and consider how these may influence your tax responsibilities.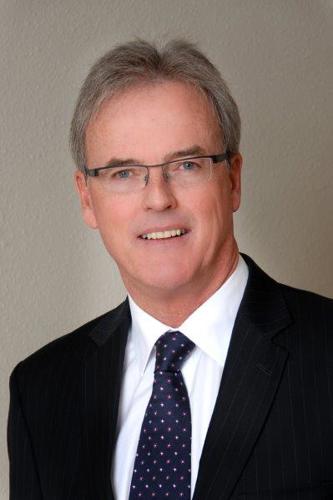 David Pearson is managing partner of chartered accountants and business advisors BDO Central. He has a special interest in providing advisory services to the optometry sector and extensive experience assisting both small and medium-sized entities. Contact David at david.pearson@bdo.co.nz or visit www.bdo.nz