Supporting Pacific eye care
Specsavers and the Fred Hollows Foundation New Zealand have partnered with renowned Samoan-New Zealand artist Fatu Feu'u to raise funds from the sale of two limited edition frames, featuring Feu'u's artwork, to help end avoidable blindness in the Pacific.
As part of the Foundation's annual Gift of Sight fundraising drive, $25 will be donated from the sale of each frame, with the aim of raising $80,000.
Feu'u has been pivotal in shaping contemporary Pacific art globally and nurturing a generation of Pacific artists locally, leading to his reputation as the 'Father of contemporary Pacific art, said Specsavers and the Foundation in a joint statement. Entitled 'Palauli', the frames' artwork, part of Feu'u's Rainforest Series, is about the conservation of the rainforest Savai'I for future generations, they said.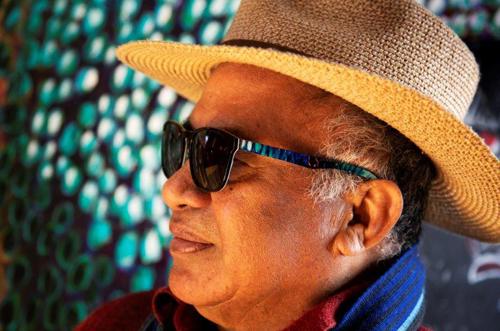 "It's been really interesting to see my artwork translated onto glasses, and I am so pleased that $25 from each frame will be donated to the Foundation's Pacific outreach, especially in my home country of Samoa," said Feu'u.
The range is available through Specsavers' website and in-store nationwide from 12 November.