Seeking views on inherited retinal disease
Our inherited retinal disease (IRD) research team needs your input to help us identify educational content relating to ocular genetics and gene therapy that would be beneficial for optometrists and ophthalmologists in Australia and New Zealand.
Prior to 2017, all we could tell patients with IRDs was that their condition was untreatable and that they would go blind. However, this changed when Luxturna¹ (voretigene neparvovec-rzyl) became the first US Food and Drug Administration-approved ocular gene therapy for eye diseases. Even though Luxturna is only for one form of IRD (Leber congenital amaurosis/early-onset severe retinal dystrophy caused by faults in the RPE65 gene), and there are over 300 other genes known to cause IRDs, this advancement has given hope to those with other untreatable eye diseases. In the last five years, gene therapy clinical trials have commenced for over 16 other rare IRDs² and for more common conditions such as age-related macular degeneration (AMD) and glaucoma.
Recent advances in next-generation sequencing (NGS) enable evaluation of a patient's full genome and the simultaneous assessment of hundreds of genes associated with IRDs. This has allowed more disease-causing genetic variants to be identified and improved knowledge about how genes relate to disease progression.
Along with these advancements, it is essential that eyecare clinicians are up to date with information on diagnosing and managing IRDs. As optometrists, we are often patients' first point of contact in the healthcare system. We play an essential role in coordinating their co-management and providing long-term care. Optometrists and ophthalmologists should also be able to advise individuals with retinal diseases when appropriate clinical trials become available so that they can make informed and timely decisions on participating. Since IRDs have a limited therapeutic window for preserving visual function, treatment timing is critical.
How you can help
Through a grant from the Universitas 21 Health Sciences Group, our research group is developing education content on ocular genetics and gene therapy, targeted at optometrists and ophthalmologists, to improve the clinical care of IRDs.
To help us understand what information would be useful, we are asking Australasian optometrists and ophthalmologists to assist in a short, anonymous online survey. This will help us understand knowledge gaps, attitudes and practice patterns surrounding managing patients with genetic retinal diseases and any concerns in this area. We're hoping to get at least 400 responses, which will help us develop targeted educational material to expand clinicians' knowledge and help them gain confidence in managing genetic retinal diseases.
You can learn more about the study and complete the survey online via https://tinyurl.com/OcularGeneSurvey.
Local IRD research
We are one of several research groups across Australia and New Zealand collecting phenotypic and genotypic data from people with IRDs. Such registries help researchers learn more about these conditions and assist in identifying candidates when gene therapy or other clinical trials become available.
Auckland-based consultant ophthalmologist, Associate Professor Andrea Vincent established and maintains a New Zealand registry for IRD and sees patients from all over the country, both at Greenlane Clinical Centre's eye clinic and in private practice at Retina Specialists.
Headed by Dr Tom Edwards and Associate Professor Lauren Ayton, from the Centre for Eye Research Australia (CERA) and University of Melbourne, our research team leads the Victorian Evolution of IRDs Natural History Register (VENTURE) study, which enrolls people with IRDs in Australia and New Zealand to learn more about their conditions. Our IRD team can be contacted on IRD@groups.unimelb.edu.au.
For more, see www.nzoptics.co.nz/articles/archive/landmark-au-funding-for-luxturna-ird-treatment
References
Britten-Jones A, Jin R, Gocuk S et al. The safety and efficacy of gene therapy treatment for monogenic retinal and optic nerve diseases: A systematic review. Genet Med 2021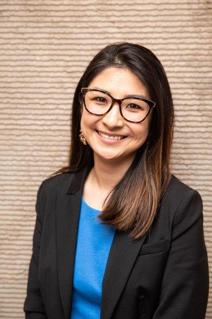 Dr Ceecee Britten-Jones is a postdoctoral research fellow in the Vision Optimisation and Retinal Gene Therapy units at the University of Melbourne and CERA. An Auckland University optometry graduate, she completed her PhD on anterior eye diseases, diabetes and clinical trials at Melbourne University and is currently investigating the genetic and phenotypic characteristics of IRDs and developing outcome measures for gene therapy clinical trials.