Carole Riehl is embarrassed about her English. "I am learning more so I can talk about this project outside of France," she smiles. Until then, her husband Julian is her enthusiastic translator.
"Carole has been an optician for 20 years," he tells me. "Eight years ago she wanted to make her shop more environmentally friendly and she began blogging about it." She wanted to know how to tell the difference between the brands that claimed they were sustainable and those who really were, he says.
"We created eight values – from supply chain management to local production to kindness – and we evaluate manufacturers based on that. It was inspired by the slow fashion movement; three years ago we launched it as an accreditation – Optic for Good. We have 11 brands on board at the moment."
But interest in the programme started to come from outside manufacturing too, the pair explain. "Opticians also wanted this accreditation. So Carole worked on building a process for that too and launched it in January 2021." The new accreditation has 15 brands on board, with 15 more going through the process. The aim is to add two opticians a month and two brands a quarter, as it's a much more involved process for the brands, they say, adding that although the manufacturers' accreditation is international, the opticians' is only for French DOs, for now. "But once we have proven it in France, we'd like to expand into the rest of Europe – and beyond," says Riehl.
Like the Ethical Fashion Report in Australia or the Marine Stewardship Council, which started in North America, the Optic for Good accreditation doesn't just reward companies doing something positive, it supports them to step up. Riehl works with brands and opticians to help them improve their practices if they fall short of what is required. "Our focus is on helping smaller businesses, because it is a lot of work," she says. "But once they have the accreditation, we also support them to communicate it, to make sure people know."
Riehl is happy larger brands are investing in sustainability, but Optic for Good is on track to be a true platform for independent businesses with shared values to connect with the industry and the public, she says.
For more, see www.opticforgood.com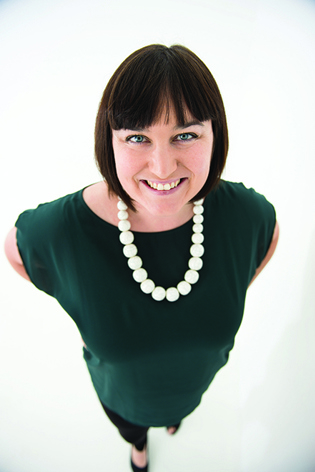 Freelance writer Jai Breitnauer divides her time between New Zealand and the UK (pandemic restrictions allowing). She lives with her husband and two children in Bristol and is a regular contributor to NZ Optics.