Laser treats AMD patients without RPD?
Australian researchers have reported that an extension to the Laser Intervention in the Early Stages of AMD (LEAD) study revealed that subthreshold nanosecond laser (SNL, specifically the Ellex 2RT) has a potential beneficial effect on patients with bilateral large drusen but who, crucially, lack coexistent reticular pseudodrusen (RPD).  
The follow-up involved no further treatment to the original study, with 212 of its participants observed for a further two years. Presenting the findings at ARVO 2021, Dr Zhichao Wu, from the Centre of Eye Research Australia (CERA), said that while the results confirmed that 2RT did not significantly slow the overall rate of progression to late age-related macular degeneration (AMD) in patients with RPD, a 66% reduction in the rate of disease progression in those without RPD warranted further investigation.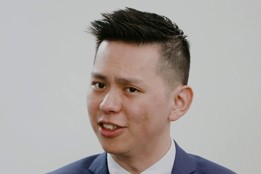 Dr Zhichao Wu
For more, see: https://eyeonoptics.co.nz/articles/archive/examining-the-lead-trial/