Dealing with online customer reviews is a matter of when, not if. So how should you handle the growing world of online reviews? Cait Sykes asked those in the know to share their secrets.  
If you're thinking about checking out a new restaurant, it's likely you'll jump online to scan the reviews before making your reservation. Likewise, with hotels. With so many options to choose from, reading a few reviews online from past customers is now commonplace before sealing the deal with many service providers.  
The phenomenon of customers writing and posting reviews of products and services online may currently be more pervasive in some sectors, such as accommodation and hospitality, but Wendy Thompson, founder and CEO of social media marketing firm Socialites, says if your business is not currently engaging with online customer reviews, it's a matter of when, not if.  
 Wendy Thompson
"That applies to every single business in the world, and eyecare and eye health businesses are not immune to this. At one stage, it will happen, so it's a matter of understanding that it will happen and being prepared and comfortable with that idea." 
Thompson points to several factors driving the growth in online customer reviewing – primarily that New Zealanders are spending more time online and on mobile devices. Every day, for example, around 2.7 million Kiwis are on Facebook and more than a million are on Instagram, she says. 
"And people are spending a lot of time on mobiles; around two hours a day is the average in New Zealand, so it's massive, and half an hour of that is spent either on Facebook or Instagram… Social media has become the new water cooler. It's where people like to hang out and talk about stuff, including talking about their positive and negative experiences with businesses." 
Another reason Thompson cites for the rise of online reviews, particularly those with a negative bent, is that customers often find they'll get a better response from a business than if they approach them via traditional methods, such as a phone call.  
"That's because [social media] is public and it does need to be addressed. It does put a bit more power back in the customer's hand." 
Danielle Ross, director and principal optometrist at optometry practice Ocula in Wanaka and Queenstown, is one Kiwi optometrist who's embracing the advent of online customer reviews.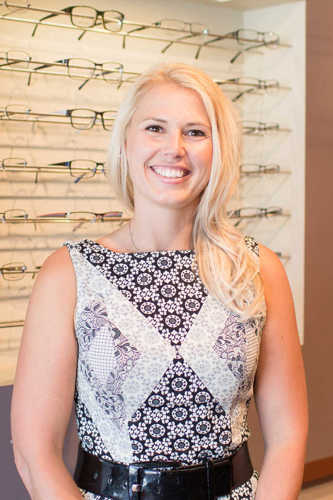 Danielle Ross
"We didn't used to put a lot of weight on them, but now we've seen how powerful they can be, we're driving them a lot more. And on the other side, I think more generally – as disruptive innovations like TripAdvisor become the norm – people are becoming more comfortable with reviewing online.  
"I've always attributed word-of-mouth as our single biggest driver of business, so we do everything we can to drive that… Because these reviews are online and they're relatively unbiased – we're not telling people what to say, they're saying what they want – they are a part of that word-of-mouth push. Testimonials have always been quite powerful but now they can be online and in a very public forum." 
Ocula sends out an email to each customer around two weeks after their consultation or purchase to ask how they found the products or services they received. If the customer responds positively, the practice sends a standard email reply asking them to review the business with links to its Facebook and Google Plus pages embedded in the message.   
The firm directs customers to review the business via those two channels because Facebook is the social media platform where the majority of Ocula's clients are active, while positive Google Plus reviews are valuable because they help boost a business' search rankings, says Ross. However, she notes, reviews on the latter site can be more difficult to post, particularly if the customer doesn't have a Google Gmail account. 
Ross grew up in the online world, so admits engaging with social media might come more naturally to her than to those who didn't. But, like Thompson, she says burying your head in the sand and ignoring online customer reviews is not an option for today's business owners. 
Positive online reviews can be a crucial differentiator when potential customers are deciding which firm they'll try, she says, and they can also reinforce to existing customers that they've made a good choice in their provider. 
Human nature also dictates customers will be more motivated to write a review if they feel they've had a negative experience, which is another reason why the business has taken a proactive approach to garnering positive reviews, says Ross.  
No matter how hard you try, you won't please everyone all of the time and, although the firm is yet to receive a negative review, Ross says having a solid track record of positive reviews would mitigate the impact of a negative review should it occur. 
Anna Megaffin is an optometrist and part-owner at Hamilton-based practice Bell Neuhauser Matthews Optometrists, which has a number of customer reviews posted on its Facebook page.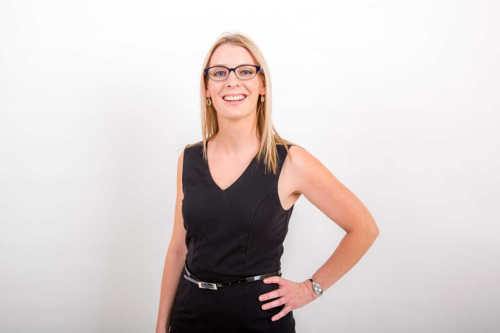 Anna Megaffin
While occasionally a staff member might mention to a customer on the shop floor who's had a positive experience that they could write a review on the practice's Facebook page, Megaffin says almost all the company's reviews are posted without any prompting. 
When assessing the broader pros and cons of online reviews, Megaffin sees more of the former than the latter. She echoes Ross's view that positive reviews can influence potential clients to choose a business. They also offer potential customers greater insights into the business and the service they're likely to receive before they walk in the door.  
At the time of writing, Bell Neuhauser Matthews Optometrists had an average five-star customer review rating (the highest) on its Facebook page, with no negative reviews. However, Megaffin says the occasional negative review can also have a positive spin.  
"When I look at a business' Facebook page and I see they have a negative review among mostly good reviews, I'm not looking so much at the content of the negative review itself, but more at the way the company responds. If they acknowledge the review respectfully and show evidence that they're trying to remedy the situation, then I think that can turn a potentially negative situation for a business into a positive. It's all in the way you handle it." 
Jim Blakeley, dispensing optician and co-director of Woodward Optical in Wellington, also broadly views online customer reviews in a positive light.  
"With positive reviews it reinforces that the business must be doing something right, and a bad review gives a business an opportunity to find out what's going wrong. It's hard to objectively criticise what you do, and if you don't know something is wrong, you can't put it right." 
Blakeley says younger people seem to place greater weight on customer reviews when choosing a potential provider for the goods and services they're after, as do those whose purchasing decisions are driven more by service than price. 
Woodward Optical also has an average five-star rating from customers reviewing it on the company's Facebook page, however Blakeley says the number of customer reviews the company has received online represents only a small fraction of its customer base. 
Robert Springer, technical director at optical industry practice marketing specialist OptomEdge, says that while online review sites force greater transparency, it's often only a few reviews that dominate the overall online profile of a practice.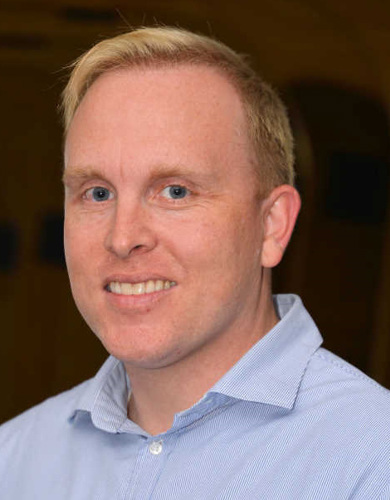 Robert Springer
"Therefore we advocate proactive measures for practices to implement patient satisfaction processes, and ensure that a larger and more representative number of their patients are able to share their experience and provide a more true reflection of the service that is being delivered.  
"In general, our recommendation for all practices is to have a patient feedback mechanism established within the practice as a standard process through a post-visit survey, which can be easily done via SMS or email. This is the primary mechanism to capture the patient's feedback, and can often catch any issues before they enter the public domain and are shared via word-of-mouth or online." 
One optometry practice owner spoken to for this story who didn't wish to be named talked about the potential pitfalls posed by fake or malicious reviews. While he hadn't heard of specific instances of this occurring among optometry businesses in New Zealand, he said he and his staff were cognisant that this did occur more broadly in the world of online reviewing.   
Wendy Thompson of Socialites, however, says such instances are rare. "And if it does come up there are steps you can take to address it. [In the case of a false, malicious review] get the person to remove it or call them out on it – for example, 'I totally understand your review, but I also happen to know you're married to one of our key competitors, so please stop it'. You just have to handle things as you would personally." 
Ultimately, Thompson sees few downsides for businesses when dealing with online reviews. "As a business you should always be looking for things you can improve on, and things you're doing well that you can talk about." 
"Personally I think every bad customer review is gold to a business because it gives you a chance to address a problem, handle it really well and make yourself a stronger business…. And if you're worried about what people are going to say about you online then you've probably got bigger problems to sort out in your company." 
Tips for handling online reviews:
Respond to all reviews, positive and negative: "

Even if it's just as simple as saying 'thank you', it's about acknowledging that someone has taken their time to engage with the business," says Jim Blakeley of Woodward Optical in Wellington

Respon

d to reviews in a timely manner: 

"We check Facebook every day, so we do expect to acknowledge all reviews within a day. Some of our reviews are just a star rating, so those ones we tend to just 'like', but if they've written a personal comment or 

review we

 definitely give them a personal response in writing as well," says Anna 

Megaffin

 of Bell 

Neuhauser

 Matthews Optometrists.

 

Acknowledge negative reviews online, but deal with the issues raised directly with the customer offline: "

For more delicate matters 

and negative reviews, show your willingness to make it right with a simple message 'we would like to remedy the situation, please call us'," advises Robert Springer of 

OptomEdge

. 

 

After any negative 

feedback

 has been resolved offline, close the loop onlin

e: 

"Something that many businesses forget to do is once you've got any issues sorted you go back to that negative comment online and write something like, 'it was so good to talk to you, I'm glad we got that sorted out' and ideally write a few details abou

t how it was sorted. That closes the loop publicly," says Wendy Thompson of Socialites.

 

 
Ophthalmologists: a different view 
While there are currently no specific regulations, restrictions or guidelines around optometrists and opticians engaging with online reviews as part of their practice marketing (while obviously still adhering to broader professional ethical and marketing standards), the situation differs for ophthalmologists. President of the Royal Australian and New Zealand College of Ophthalmologists (RANZCO), Associate Professor Mark Daniell, responds on the issue of online reviews. 
What is RANZCO's stance on online reviews? 
RANZCO does not encourage involvement in online forums by its members and urges all members to exercise appropriate caution when considering any public comments. 
We understand that patient feedback is a cornerstone in the development and evaluation of appropriate treatment, which makes online forums, at least theoretically, a potentially rich resource. However, online forums can be problematic in the context of medicine, particularly in relation to online reviews. This is because posts are often submitted anonymously and can have the potential of being misconstrued or taken out of context. There are a number of relevant factors that impact on how ophthalmologists, as doctors, operate their businesses. This includes: 
Ophthalmolog

ists are not permitted to discuss individual cases given appropriate confidentiality and privacy restrictions

 

Ophthalmologists are bound by advertising rules, which pose a challenge when participating in online forums

 

Ophthalmology is

 a complex medical specialty, which does not lend itself well to typical online discussion formats

 

Ophthalmologists practise evidence-based medicine, which requires appropriate observations and reliable data (not opinions)

 

Genuine pat

ient grievances and complaints cannot be appropriately investigated in online forums

 
What advice would you give members about online reviews? 
Ophthalmologists, like other medical specialists, use online resources on a daily basis. 
RANZCO and others in the eye healthcare sector also use social media and other online forums to provide general education content to build community awareness around eye health. The use of and engagement with online forums in order to deliver real patient outcomes is, however, questionable. RANZCO members are mindful of the pitfalls associated with online forums and, as such, participation in the online forum space is rightly limited. 
Cait Sykes is an Auckland-based freelance business journalist and editor.