When you think of an optical store, what immediately springs to mind? Do you imagine mirrors and racks of glasses with a very serious, medical vibe? As a specs wearer from age 12, that's definitely the vision I have become accustomed to.
I could never understand why optical stores felt like the least exciting retailer to visit. If shopping in fashion stores is thrilling and engaging, why is it so dull buying specs, especially since they're as much a fashion accessory as they are a medical necessity?
So what can practice owners do to enhance the shopping experience and make it more captivating for their customers?
Around the world, many optical stores have diversified into different products and services, their owners thinking outside the box by breaking away from what we are so used to seeing. In creating a buzz for their customers, they give them a reason to come back time and time again, and not just for their eyewear.
Latte with your lenses?
A great example of this approach is Mr Brown Specs & Beans in the Netherlands – an optician that sells really great coffee! The store's decor all relates to eyewear and has an air of sophistication; it certainly doesn't feel like you're in an optician's. I can definitely picture myself walking in, grabbing a coffee then browsing through the frames collections before my eye examination.
About two hours' drive away is Bril & Lens, bril being Dutch for 'glasses'. This cute, boutique-style optician also sells hats. If you think about it, the two accessories can complement one another, so it makes sense. Shifting our gaze to Austria, two other stores have taken diversification to the next level: Bitsche Optik came first, testing the water to see if locals would embrace a shop dedicated to vision and hearing, while sister store Hingucker Eyewear followed with fashionable eyewear, sunglasses, readers and lifestyle products ranging from interior decor to jewellery.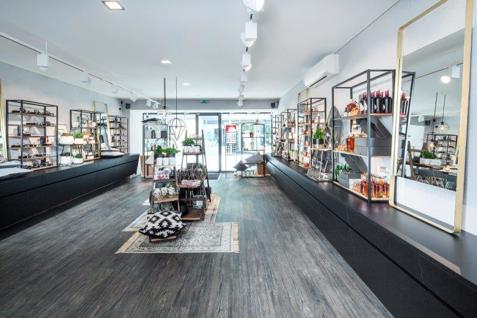 Hingucker's stock diversification has led to a more vibrant store
When Hingucker first opened, owner Jennifer Bitsche said customers' reaction was positive and they found it refreshing. "The first thing they said was always, 'Can we buy these things too?' The second was 'Oh wow, that's cool.' Our strong focus on sunglasses means most customers visit the store because of the eyewear. Nevertheless, we are getting more customers and some fans for our selection of fashion and other products. Customers will come into the store because they know we are opticians, but most of them are still surprised about the diversity. They take their time to have a look around."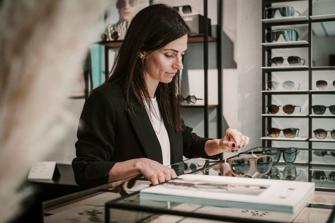 Hingucker's Jennifer Bitsche
What else goes with frames?
In my home city of Hong Kong, it's common to see an optical store that also sells jewellery. But one of the most interesting examples I've seen is slap bang in the middle of a gaming mall in Wan Chai. I asked the owner of the store (which also sold gaming products) why this location and he said most gamers are glasses wearers, so it made perfect sense.
Back in New Zealand, Hobsonville Optometrists Glasses & Gifts in Auckland is another great example. The store started out as a regular optometry practice, but owner Melissa Bryant was struggling to find an unusual gift locally for her husband. So she decided to speak to her customers in the name of research to see whether they would like an eyewear store that also stocked unique gifts that would be hard to find elsewhere. The response was positive and within three months the diversification had paid for itself.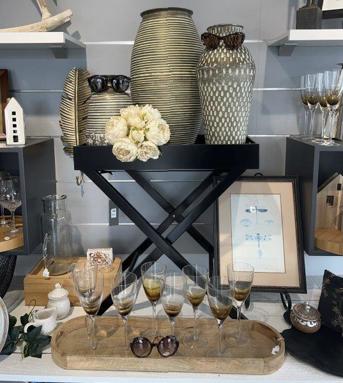 Gifts and glasses go hand-in-hand in Hobsonville
Bryant said the key is to purchase frames for all age groups, all budgets and all tastes from a few suppliers who offer quality choices. "With choosing products, it helps to have good taste and understand what your customer wants. Changing the window display often helps to draw in the customers too. We use local websites and social media but, in truth, we rely very little on advertising. Word of mouth works." Covid has also strengthened the emphasis on shopping local, she added, but finding a price bracket that appeals to the majority of your customers is essential.
The 'why' and the 'how'
Before you start brainstorming about diversification, retail specialist Juanita Neville-Te Rito at Auckland's RetailX offers some pointers. "Businesses shouldn't base their diversifying decision solely on 'another reason for someone to come in and for me to make money'. It doesn't necessarily work like that. Starting up and implementing new concepts can be capital rich and labour thirsty. It may also require different talent and skillsets to run the new concept. Above all, be clear about why you are implementing this. Is it going to enhance the overall customer experience? Are you doing it to make more money, to make customers visit more often, to encourage customers to linger longer? Get the objective right and how the new concept will benefit your customers," she said.
Since eyewear is best tried on before buying, you're halfway to winning the battle of getting customers into your store. What you sell them once they're inside might be services rather than products – how about selling beauty treatments and eyecare products too?
Wanting to diversify and having an idea of what products to bring in is one thing, but how do you execute it well? Optical is such a specialist sector, it can feel challenging to break away from what we are used to. However, as Hingucker's Bitsche explained, "The biggest advantage of having such a diverse store is that we can try things more easily and faster. If we recognise something is cool, we can quickly adapt and move with it. One of the most important things for me is that the store is full of life – so one of my ambitions is always to keep pushing the diversity. Customers like changes and a refresh is always welcome, whereas in a traditional optical setting, the change is at a slower pace. Picking the correct products, not just eyewear, is important to keep the store current and engaging."
With any business, moving away from what we are used to can feel risky and daunting. During the pandemic, many businesses had to pivot and are still exploring new ways to operate to meet shifting consumer expectations. So in many ways, there's never been a better time to try something new.
Research the path you wish to explore by speaking to your existing customers first. They can give you their thoughts directly and you won't risk losing their loyalty by simply diving in. A by-product of those conversations is that word will get round and create a buzz in your local area. Finally, give yourself a head start by diversifying into something that you have a passion for or have a good knowledge of – it's no good offering barista coffee if you make awful cappuccinos!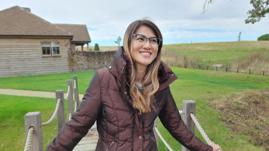 Siu-Yin Shing is an eyewear blogger and freelance writer born in Hong Kong and based in the UK. She owns more than 30 pairs of glasses and so many sunglasses, she's lost count!