Dispensing matters: Kids – fit or fashion
Oh, I do remember all those years ago the fundamentals of function, fit, and fashion – Optical Dispensing 101. My oh my how times have changed. From the era when mum was in charge of what was purchased and the child told, 'Yes, you will wear this one', to now, when the carer/mum asks the child, 'You choose; after all, you will have to wear it'.
So, what comes first? Fashion, function or fit?
It is vital, that as professional dispensing opticians we are fitting children's glasses to cover all three criteria, in no particular order, but with equal value. I am appalled at some of the children I see who have glasses that slip down and they have to look over the top, they are too big (or small) or they have horrid lenses. We are fortunate to have a raft of children's frames that cover the three basics.
The essentials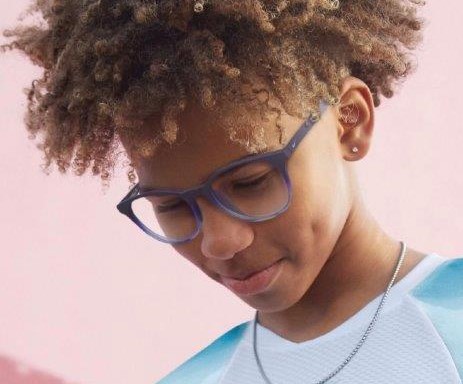 Nike
Let's start with the size. The frame should be no wider than the widest part of the child's face. If the frame is too wide, then it will continually slip down their face resulting in the need to have it unnecessarily tight behind their ears. If it's too narrow, then it can result in indents on a child's temples and tend to also slip forward. You should balance the depth of the frame with the child's face. Too deep and it will slip down causing the child to look over the top and the lens weight will be heavier making them more uncomfortable.
Metal versus acetate? Which material is best? There is no clear evidence on one being better than the other, but we must take into account a child's active and robust nature. The needs of a very active little child who likes to play tag, climb on everything and jump on the trampoline are vastly different to one who prefers to play on the computer or read books. We should be mindful and ask questions about how active a child is and what hobbies or sports they like to play.
What is the function of the glasses and are they fit for purpose? Glasses that fit poorly can cause discomfort, permanent visual harm or even disfigurement¹. A dispensing optician would be horrified if they thought they were harming a child, yet we all see children with poorly fitting frames.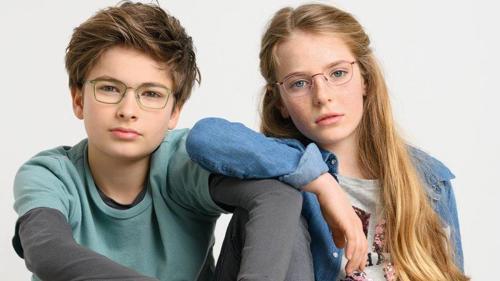 Titanflex
Fashion? This is so much fun when it is going well and yet so horrid when it turns to custard. How do we incorporate fashion when a frame is not suitable for the child or mum has definite ideas that don't gel with the child's needs? We can take a little more time to discuss what is required and suggest why a frame will or won't be suitable.
There is a vast number of articles and a plethora of advice online about paediatric dispensing (not all are equal), yet we seem to have too many children in poorly fitting glasses which we can avoid with a little more care and attention.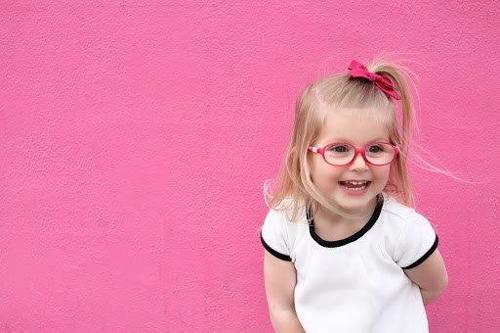 Nanovista
Reference
Keirl A, 2010, Paediatric Eyecare - part two, Anthropometry and spectacle frames for children, Dispensing Optics, 25, 10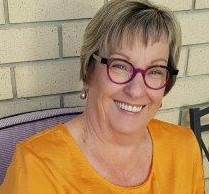 Peggy Savage is a registered dispensing optician and practice manager with more than 20 years' experience. Based in New Plymouth, she is a past president of ADONZ and passionate about ensuring every person has the best eyewear possible.