Cataract research, and what's your IOL preference?
Bilateral same-day cataract surgery 
Iqbal I Ahmed, Warren E Hill and Steve A Arshinoff 
Ophthalmology 2020: online September 2 
Immediate sequential bilateral cataract surgery (ISBCS) has become a more popular method for cataract surgery in recent years, and the pandemic has dramatically increased interest in this approach. 
Operating on both eyes on the same day reduces patients' risk of exposure to Covid-19 infection, travel and time-off work (patients and caregivers), and the amount of personal protective gear that surgeons, staff and patients use. In this article, Dr Arshinoff and colleagues write about ISBCS as "an idea whose time has come".  
"This crisis has made us rethink the status quo and reframe age-old debates," they write. "Many of the abrupt changes made during the pandemic in the name of safety have resulted in a more immersive and connected patient experience." 
Some of the changes should continue after the pandemic, they argue, including the higher demand for same-day bilateral cataract surgery; the method has been debated for years with more research supporting it over time. Opponents to ISBCS tend to cite the risk of bilateral postoperative endophthalmitis and second-eye refractive planning. However, research doesn't back up these fears. In a study of more than 95,600 ISBCS surgeries, no bilateral endophthalmitis cases were found and the overall infection rate was one in 16,890 or 0.006%. If the proper aseptic protocols are followed, the risk of postoperative endophthalmitis is about one in 100 million, authors concluded. 
Eye surgeons have also cited concerns about adjusting intraocular lens (IOL) power for the second eye after checking the results of the first eye with ISBCS. However, modern calculations using the latest optical biometers and most recent formulae should help with refractive outcomes. Surgeons shouldn't need to adjust the second eye based on the first-eye result, reported study authors. 
Beyond that, systemic risks should be considered alongside ocular risks, they say. "Minimising exposure to other patients is critical for our elderly cataract population, whose risk of dying is higher with Covid-19 infection. In our opinion, this tips the safety balance further in favour of ISBCS." 
Pseudophakic negative dysphotopsia and IOL orientation: a prospective trial 
Gemma SL Manasseh, Edward WJ Pritchard, Alice EJ Rothwell and Jonathan Luck 
Acta Ophthalmol 2020: Feb 03 
Design: This single-centre, prospective, double-masked, randomised study was designed to determine the effect of horizontal orientation of the IOL optic-haptic junctions on the incidence of pseudophakic negative dysphotopsia. The 201 routine cataract surgery study participants were randomised to receive their IOL either orientated with the optic-haptic junctions at 180° (horizontal) or without manipulation following implantation (control). Patients were excluded according to age (<19 and >99 years), coexisting eye disease affecting visual function and insufficient cognitive function to complete the study. In the fourth postoperative week, a telephone interview was conducted to determine negative dysphotopsia rates.  
Outcome: Orientating the IOL optic-haptic junctions horizontally halved the incidence of pseudophakic negative dysphotopsia in the fourth postoperative week (9/110 in the intervention group; 18/110 in the control group; RR: 0.50, p = 0.07). The overall incidence of negative dysphotopsia was 12.2% (27/220 participating eyes). No intraoperative adverse effects of IOL rotation were reported. 
Comment: The simple intraoperative manoeuvre of rotating the IOL to orientate the optic-haptic junctions at 180° may be a safe and effective measure to reduce the risk of developing postoperative pseudophakic negative dysphotopsia in the first postoperative month. This is the first report that demonstrates the benefit of horizontal optic-haptic junction positioning to be sustained beyond the first postoperative day. 
Which IOL would an ophthalmologist choose for themselves? 
Hercules D Logothetis and Robert S Feder 
Eye 33, 1635–1641 (2019) 
Design: The authors analysed 328 responses from a 29-question survey of senior residents and consultant ophthalmologists asking which IOL they would select for themselves and if factors, such as demographics, surgical experience and attitudes, would influence their choice. They also queried the use of the femtosecond laser in cataract surgery and investigated surgeon IOL preferences for their patients. 
Outcome: For corneal astigmatism >1.25 D, 60.3% of respondents said they would choose a toric monofocal lens and only 6.9% would want a femtosecond laser or manual LRI for their own surgery. Of the respondents, 34.6% perform femtosecond laser-assisted cataract surgery, but only 15.3% would want femtosecond cataract surgery performed on themselves. Also, 67.7% implant presbyopia-correcting IOLs (diffractive echelette, multifocal, or accommodative), but few would choose presbyopia-correcting IOLs for themselves. When correcting for patients' corneal astigmatism >1.25 D, 65.7% of respondents preferred a toric monofocal IOL. 
Comment: This is a fascinating article wherein the authors ask the questions for which we all want to know the answers. They concluded that ophthalmologists value the quality of vision (provided by monofocal or toric IOLs) and are risk averse. Overall, a surgeon's personal preference for his or her own surgery is correlated with their past surgical experience with patients.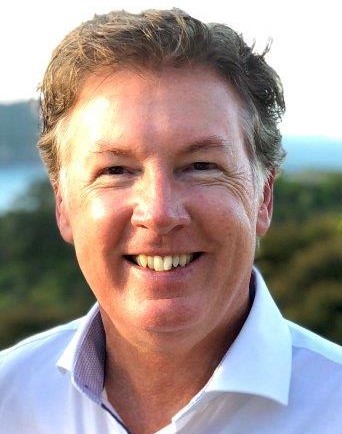 Dr Trevor Gray is an anterior segment specialist and founder of Re:Vision. He has an interest in patient-centric care and philanthropic community support.