Vacancies

Visualeyez Boutique Optometrists has its eyes peeled for a new Optom. Experience is not essential, but an engaging chairside personality and a willingness to pitch-in are crucial, as we are a very busy single-chair practice. We have developed a reputation for clinical excellence and service, and this will remain our mission.
We have toys; OCT, Matrix, Visucam, Auto-refractor, I-care tonometer, BIO, etc. There are options to work 5 or 4 days per week and ownership or partnership in future if desired.
We'll throw in all of Northland's lifestyle benefits too, lower cost of living, lower stress levels and world-class beaches. Heck, you might even be able to afford a house! Currently no late nights or weekend work.

Contact: Craig@visualeyez.co.nz or 09 4389984.

Experienced Optometrist locum to cover maternity leave required for a busy independent practice.
Cover required from mid-July until end December 2020. 20 hours per week over three days required. Well-equipped practice and a friendly, professional team including qualified Dispensing Optometrists. TPA qualification required.
Please send CV to frith@hvo.co.nz

Optik Eyecare Pukekohe is looking for a dispensing optician/experienced optical assistant to join our team. A part-time/full-time position is being considered. Duties include clinical testing and general dispensing duties.
We are a large independent practice, celebrating 30 years.
We are clinically orientated with a large retail gallery and an onsite lab.
To apply, please forward your CV to Laurraine at admin@optik.co.nz

Glaucoma New Zealand (GNZ) is a charitable trust established in 2002 with a mission to eliminate unnecessary blindness from glaucoma and offers nationwide services to everyone affected by and concerned with glaucoma. Glaucoma is the number one preventable cause of blindness in New Zealand.
About the role
The role will help the public to improve their understanding of glaucoma and provide support and resources for those diagnosed with glaucoma.
You will be working with a small friendly team, supportive board of trustees and sector leading organisations and supporters.
Key responsibilities include:
Organise and facilitate free patient symposiums nationally and organise guest speakers and materials
Organise and facilitate free community meetings with local community groups on glaucoma; develop and support local partnerships to broaden the local response to glaucoma awareness and prevention
Organise and attend conference and expo opportunities nationwide
Oversee and establish support groups nationwide
Implement the new patient referral pathway and organise volunteers as required
Manage data entry and follow-ups timely and appropriately
Update existing resources where needed such as leaflets, posters, videos, presentations and brochures to aid health promotion in different environments around glaucoma
Oversee all communication requirements in relation to responsibilities such as invites, data entry, event advertising and reporting
Support those with  glaucoma in their journey.
What to expect
Flexible working arrangements
Travel locally and nationally and will require overnight weekend work from time to time
Mileage reimbursed and all travel expenses paid for
Fixed term contract for 12 months / 30 hours a week.
Person specification
Someone with experience in the eye health sector
Someone with the ability to relate to a wide range of people in the public from all walks of life
Leadership skills to work with volunteers to lead support groups nationwide
Experience presenting and enjoys public speaking or willing to develop these skills
Great organisational skills to multitask a large calendar of meetings and events
Full driver's license and ability to use your own personal vehicle for local travel
Flexibility to changes in the work schedule to meet the needs of the role and happy to travel nationally with overnight stays on your own
Advanced in computer skills
Can work independently and is self-motivated, shows ingenuity to advance the role requirements and is organised and confident.
If you believe you have the necessary skills and experience for this role, please email your covering letter and CV to:
Helen Danesh-Meyer, Chair Glaucoma NZ: info@glaucoma.org.nz
Closing date for applications: 24 August 2020
Interviews may start before the closing date for the right person!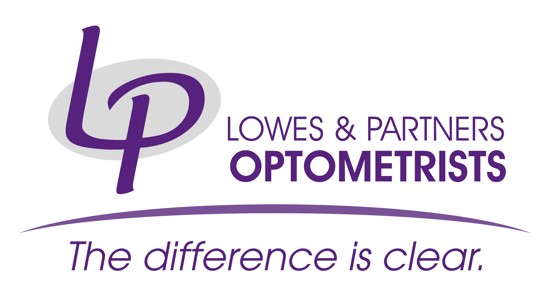 Are you ready to combine lifestyle with your chosen career in optometry?
If you are the OPTOMETRIST that we are looking for you are driven, self motivated and great at finding the best optical solutions for our clients.
You will be supported in many different ways by our outstanding team as you strive for total client and personal satisfaction.
We have a variety of remuneration choices for you to consider including full salary, retainer plus commission and partnership options.
Contact Gavin today on 021 487 428 or email
gavin@lowespartners.co.nz to discuss the endless possibilities available to you. www.lowespartners.co.nz
7 classifieds found