Serengeti: top drive eyewear
Serengeti's Geary has been named global tech magazine T3's best driving sunglasses for its "stylish unisex design and superior clarity in bright light conditions".
Geary is part of Serengeti's Driving Heritage collection, inspired by the elegant cars of the '50s, offering fine lines and a round design. Made with handcrafted acetate and accompanied by Serengeti's mineral photochromic lenses, Geary is designed to adapt to any light condition, reduce glare, relieve eye fatigue and provide optimal clarity.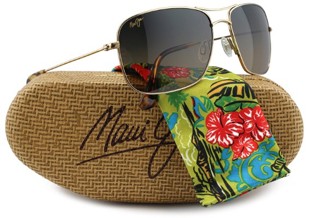 Maui Jim's polarised Wiki Wiki sunglasses

The runner-up was Maui Jim's polarised Wiki Wiki sunglasses, combining "the ideal lens with a universal frame, creating the perfect pair of driving sunglasses for men and women," said T3.