Vacancies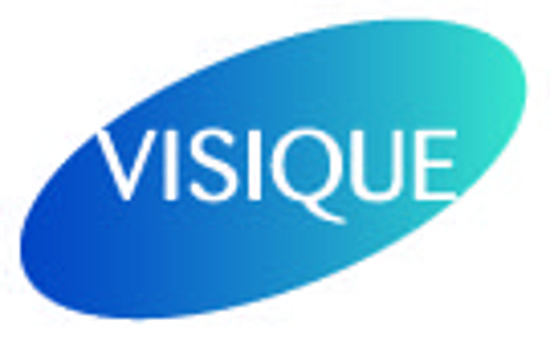 We are looking for a full-time Dispensing Optician or an experienced optical receptionist to join our team at Visique Botany, Auckland. The ideal candidate is friendly and willing to go the extra mile to help customers, able to work independently as well as part of a team and has excellent sales and communication skills.
Please send CV to botany@visique.co.nz

Our Specsavers Blenheim store has a fantastic part-time or full-time opportunity for an experienced and ambitious optometrist to join the team on a permanent basis.
There is also the flexibility to work a Monday to Friday roster!
Blenheim is a well-established practice that has a strong customer basis. The practice has two consulting rooms equipped with fully automated equipment. The store has an experienced and well-trained dispensing team that will make your life easier and allow you to focus on the clinical side.
As one of New Zealand's sunniest locations, Blenheim has something for everyone. From its famous wineries/vineyards, exceptional food culture, an array of outdoor activities and all this is framed by a picturesque mountain range. Blenheim truly seems to have it all, and is a fantastic place to reside.
To hear more about this opportunity, please contact Chris Rickard on +64 27 579 5499 or email chris.rickard@specsavers.com
This is a rare opportunity to join our fantastic Anstice team! Potentially one of the busiest practices in Christchurch, we pride ourselves on going the extra mile for our patients.

With 50 years of serving the community with specialty eye care, we enjoy seeing both children and adults - well equipped with modern technology including OCT, and with special interests in school vision, myopia control, contact lenses, OrthoKeratology, Irlen diagnostics and brain injury.

You will have the opportunity to work alongside experienced Optometrists, sharing in interesting case discussions, of which we see plenty! Training available for successful candidate. Recent graduates welcome.

Please send through your expression of interest to Leza Fox at
leza@anstice.co.nz along with your CV at your earliest opportunity.

An opportunity exists for an Optometrist at Specsavers New Lynn. This is a full-time position with an experienced team who place professionalism and customer service at the centre of their interaction with every patient.
Specsavers New Lynn offers comprehensive optometry support including pre-testing, modern equipment with an OCT, Tono Ref III and Nidek phoropter heads in each room, training and continuing education. In addition, you would be working with other experienced optometrists with whom you can discuss those interesting cases. The role will require a late night and a weekend day however we are aware of the importance of work life balance and provide flexibility with those days. 
If you can offer excellent communication skills, can work well in a team, are commercially minded and have lots of motivation then you would be welcome in our busy well organised store.
Contact Philip Walsh with your CV and covering letter at dir.newlynn.nz@specsavers.com

Part-time Optometrist position at Re:Vision Anterior Segment Specialists

Want to have fun enhancing your clinical skills in a growing ophthalmology practice focused on positive, patient-centric care?
We are looking for an enthusiastic and forward-thinking optometrist to join our clinical team and work closely with our anterior segment surgeons.
This role would suit someone with a special interest in cornea, comanagement of anterior segment diseases and technology.
The role is initially part time which gives you a chance to mix ophthalmology with optometry, hospital clinics or whatever specialty areas you like.
The role is expected to grow and expand over time.
Previous experience in a public or private ophthalmology clinic is not essential – we are looking for enthusiasm and people skills as well as clinical knowledge.
Recent graduates are welcome to apply. New Zealand optometric registration required and preferably authorised to prescribe medicines.
This is your chance to be part of something great!

Please contact Marie Hamoy at marie.h@re.vision.nz with your CV and covering letter.
The Low Vision Clinic, Burwood Hospital, Christchurch, has an opening for an optometrist.

This is a wonderful opportunity to work closely with the Eye Department in Christchurch, attend weekly CPD seminars and tutorials plus the Light House Vision Trust also regularly send clinicians, optometrists and/or OTs, to attend low vision meetings overseas (expenses paid).
The clinic works closely with Burwood's Older Persons Health, The Spinal Unit, The Concussion Clinic and The OT Department as well as BLENNZ and the Blind Foundation. The Low Vision Clinic shares rooms with the Diabetic Screening Unit at Burwood which is also part of the Eye Department.

This is a casual position and a job description and application details can be accessed on the CDHB Burwood Hospital jobs website. Closing date is 31st Aug 2019. 
https://cdhb.careercentre.net.nz/Job/Optometrist/Christchurch/15610
If interested people want to visit the clinic or have queries, don't hesitate to get in touch with me. John Veale: 027 221 8676.

Exciting opportunities are available in the Paterson Burn Optometrists group!
Due to high patient demand, we are looking for full-time or part-time Optometrists to drive optimum clinical care.
We offer an attractive salary and relocation fees. Whatever your experience level, we would love to hear from you!

Please send your CV and cover letter in complete confidence to sandri.killian@patersonburn.co.nz or
07 9035406
We have an opportunity available for a Dispensing Optician/Optical Assistant to join our friendly team and work between our two practices. 30-40 hours per week, with weekend and/or evening work required. The role involves providing administration support to an ophthalmology clinic so would suit someone who likes variety in their role, has attention to detail as well as excellent communication skills. The ideal candidate should be able to work independently as well as part of a team and be committed to providing exceptional customer service. 
Please send your CV in confidence to: info@flagstaffeyecare.co.nz 


We have a position available for an enthusiastic and passionate optometrist to join our independent practice. The position is full-time (though part-time may be considered) and involves no weekend work!


We are a clinically focused practice with a strong focus on contact lenses, diabetic retinal screening and myopia control. Therefor, we are wanting someone with an interest in RGPs including sclerals, ortho-k, myopia control and diabetes management. We are well set up with OCT, camera, SMap for scleral fittings, Medmont field screener and topographer.
You will work alongside two experienced optometrists who can provide support if needed. A comprehensive package is available.

New graduates and experienced practitioners are welcome to apply. Please contact Peter peter@eyesonbroadway.co.nz or Siann siann@eyesonbroadway.co.nz for more information. 
13 classifieds found