Vacancies

An opportunity exists for an Optometrist at Specsavers New Lynn. The position, either full-time or part-time, is with an experienced team who place professionalism and customer service at the centre of their interaction with every patient.
Specsavers New Lynn offers comprehensive optometry support including pre-testing, modern equipment with an OCT, Tono Ref III and Nidek phoropter heads in each room, training and continuing education. In addition, you would be working with other experienced optometrists with whom you can discuss those interesting cases. The role will require a late night and a weekend day however we are aware of the importance of work life balance and provide flexibility with those days. 
If you can offer excellent communication skills, work well in a team and have lots of motivation - then you would be welcome in our busy well-organised store.
Contact Philip Walsh with your CV and covering letter at dir.newlynn.nz@specsavers.com

A unique opportunity is available for a full-time optometrist to join our busy independent practice. Helene Holmes Optique Eyes is a locally owned and operated private practice dedicated to providing exceptional eye care and eyewear to our local community and beyond.

We are looking for a conscientious optometrist who shares our passion and values, is keen to practice all aspects of optometry and has an interest in therapeutics and co-managing patients with local GP's, ophthalmologists and other health professionals (a visiting Ophthalmologist works in our practice once a month).

Our newly renovated practice is well equipped with an OCT, Optos Retinal Scanner (including af) and Medmont Computerised Perimeter. Also we have an amazing team of experienced and supportive reception and dispensing staff.
CPE is encouraged and is part of an attractive salary package which is commensurate with experience.
Applications are welcome from both experienced optometrists and graduates (for which mentoring will be available).
Wanted: FULL-TIME Dispensing Optician/Receptionist
We are also looking for a full-time Optical Dispenser/Receptionist to become part of our team at Helene Holmes Optique Eyes in Ayr. Experience is preferred but not essential.
For more information about either role and to apply, please email a cover letter and your CV to Helene helenemholmes@bigpond.com

We have a position available for an enthusiastic and passionate optometrist to join our independent practice. The position is full-time (though part-time may be considered) and involves no weekend work!


We are a clinically focused practice with a strong focus on contact lenses, diabetic retinal screening and myopia control. Therefor, we are wanting someone with an interest in RGPs including sclerals, ortho-k, myopia control and diabetes management. We are well set up with OCT, camera, SMap for scleral fittings, Medmont field screener and topographer.
You will work alongside two experienced optometrists who can provide support if needed. A comprehensive package is available.

New graduates and experienced practitioners are welcome to apply. Please contact Peter peter@eyesonbroadway.co.nz or Siann siann@eyesonbroadway.co.nz for more information.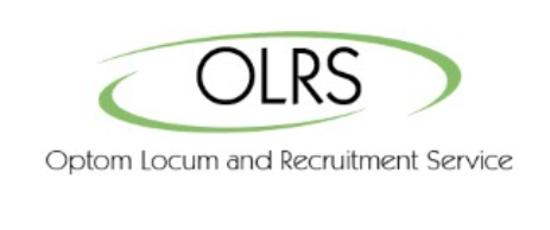 This is an excellent opportunity to join a well established team within their Ashburton, NZ Practice. Ashburton is just over an hour from Christchurch and is well known for its exciting outdoor pursuits and providing a relaxed lifestyle away from corporate pressures.
About the practice
Our client is seeking a forward-thinking Optometrist to join their vibrant team in their Ashburton independent full-scope practice. The practice is owned by an experienced Optometrist whose priority is to provide the best in service and patient experience. The practice has been well regarded in in the local community for more than 20 years and is recognised for providing its patients with the highest quality eyecare, using the most modern diagnostic equipment available - most of the equipment is only four months old!
About this role
As the main Optometrist at this practice you will work as part of a small team of four, focused on providing exceptional eyecare and conducting eye exams within a 45 minute time frame.
Ideally our client is looking for an Optometrist to play an active role in the business and have a desire to grow in the role and eventually become a partner in the business.
About you
To apply for this exciting position you must be a fully qualified, registered Optometrist (in New Zealand or Australia) and have a minimum of six months experience after qualifying. You will be a strong communicator with excellent people skills. If you have areas of special interest you will be encouraged to develop and add them to the practice offering.
About the benefits
You will receive a competitive salary and benefits which includes a company vehicle.
How To Apply
Email your CV to leeza@optomlocumservice.com.au or for more information phone 027 275 3392.
Fancy the challenge of taking on Bailey Nelson's Flagship store in the heart and soul of Auckland? We have an amazing opportunity to join our awesome, experienced and talented team in PONSONBY.

Here at Bailey Nelson, we 'see' things a little differently. We believe eye care doesn't have to be boring, and it's our mission to have passionate and caring optometrists who ensure all customers enjoy an experience that is pleasant, professional and bespoke to their individual needs. Our optometrists are passionate about our industry and invest highly to ensure that they make a positive difference for their patients.

We have an awesome package for the right person to join our team which includes a competitive base salary, bonus package, glasses allowance and training allocation.
If you are interested in this role, and you would like to apply (or need further information regarding this role), please email maddy@baileynelson.co.nz with your CV and cover letter.
9 classifieds found