Vacancies

Matthews has opportunities for optometrists to join practices across New Zealand in 2021.
Join Matthews for a great career and lifestyle. We have the following Optometry Opportunities available: Whangarei, Te Awamutu, New Plymouth, Blenheim and Dunedin.
Contact Sarah Brown (sarah.brown@matthews.co.nz) to learn more about these opportunities. https://www.matthews.co.nz

Are you an optometrist looking for a place to put your roots down and be part of an ownership team? Do you want to work alongside experienced optometrists who are passionate about achieving the best results for their patients?
We are optometrists Claire McDonald and Sally Adams. McDonald Adams is our busy, independent practice, located in modern, spacious premises on the main street of the growing area of Warkworth.
We see a wide range of people from children through to 90 years+. We cover general optometry, vision therapy, ortho-k, myopia control, low vision and glaucoma prescribing. Our practice is equipped with Medmont Visual Field tester, OCT with retinal camera, FDT and Topographer and we have a strong team of experienced qualified staff.

Here is a chance to join our practice, as an optometrist owner, and participate in all aspects of patient care and be able to drive your future.

Does this sound like the next step in your optometry career? Please contact us, confidence assured, to discuss this opportunity; claire@mcdonaldadams.co.nz and sally@mcdonaldadams.co.nz
Here is an opportunity for a Dispensing Optician or experienced Optical Consultant to join our professional fun-filled team at Eyes of Howick. Being an independent practice we pride ourselves in our client service and personalised optical solutions.
Enjoy managing your team in an autonomous environment in a bid to provide the utmost in client retail and clinical experience. Confident communication skills along with a sense of humour are a must.
If you consider yourself a team leader, have an eye for detail and organisation, a passion for eyewear and fashion and enjoy the sales challenge then we would love to discuss this position with you further.
Salary is commensurate with skill set and experience.
Email your CV and cover letter to Kristine on kjensen@eyesofhowick.co.nz

Re:Vision Laser & Cataract Centre proudly sets the standards for patient-centric care in Auckland and beyond.
With a culture that is caring, collaborative, progressive and open we now require an energetic, proactive, like-minded person to steward this amazing team in the role of Practice Lead (Manager).
Responsible for most facets of the operations, you will enhance and develop this enthusiastic team of 25 and take the practice to new levels of success. You will be an experienced operations leader, focused, passionate and ready for your next challenge.
For more information, please contact Nick Logan at Emergent & Co Ltd on 021 748 544 or email nick.logan@emergent.co.nz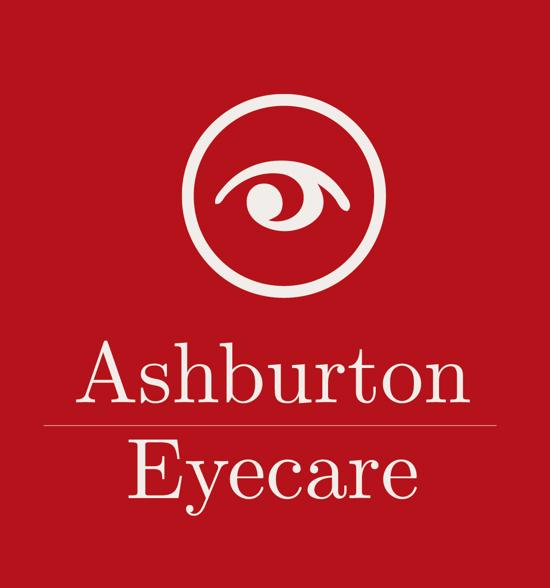 Ashburton Eyecare is looking for a TPA qualified optometrist wanting a work/life balance, with the emphasis on LIFE. Less than 45 mins drive from world-class ski slopes, more fishing, camping, tramping, boating and mountain biking tracks than you can wave a stick at - right on your doorstep.

This is a full-time position with no Saturdays. There is potential partnership options if you want to stay out of the rat race long term. Salary is negotiable up to $125k with additional profit share and the use of an electric vehicle. The practice is an easy hours drive from big city Christchurch or about two minutes if you live locally. So do yourself a favour and make the smart move. It's the best thing you'll ever do!

Applications to eyeguy@xtra.co.nz or phone Evan on 021 022 90491.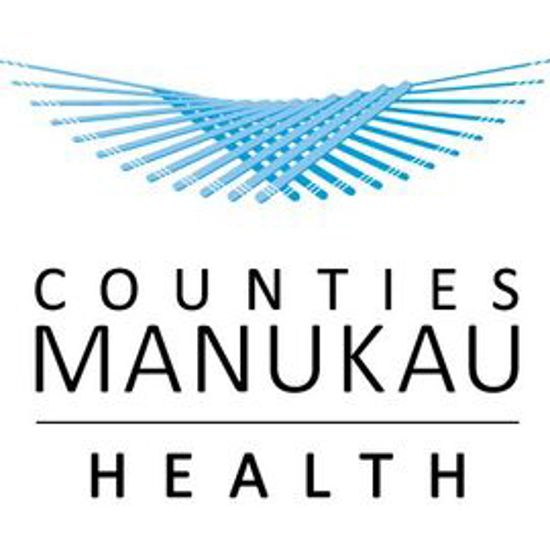 Counties Manukau Health is a dynamic and progressive organisation at the forefront of innovative health care delivery within the New Zealand Public Health Sector. We serve the people of South and East Auckland and are one of the largest providers of paediatric and adult primary, secondary and tertiary health care in Australasia.
A new and exciting full-time opportunity has become available for an Ophthalmology Allied Health Co-ordinator / Ophthalmic Technician to lead our Team of Ophthalmic Technicians, Optometrists and Orthoptists at our busy outpatient facilities.   
This position will be responsible for leading and advocating for the team of Technicians using your management experience and your technical expertise. The role will also have patient contact through conducting visual function evaluations of patients, in coordination with the Consultants, with a goal of providing accurate, efficient and a high standard optometric and other ophthalmic assessments. This role is a part of the Ophthalmology Leadership Team, along with the Service Manager, Head of Ophthalmology and Clinical Nurse Manager.
We are looking for a highly motivated team member who is willing to undertake training and learn new skills, be able to work well within a culturally diverse environment and have good computer, administrative and time management skills.
In return you will have a unique opportunity to expand and develop a broad range of technical expertise and work with some of the latest technology in a friendly and very supportive team of professionals.

Essential 
Minimum of three years clinical experience in Ophthalmology
Related Health Qualification and experience
If you meet the above requirements and are looking for a new opportunity then, apply online at https://smex12-5-en-ctp.trendmicro.com:443/wis/clicktime/v1/query?url=www.countieshealthjobs.com&umid=f42dfd85-362b-425d-b69a-0953d691130f&auth=92832370a92c0cff5ff7e7d2be25089679458981-6ace7a7c8bd0090b9a403ae78de3142579bfa8ee
For a copy of the job description please click here or for more information please contact Amy Varcoe in the Recruitment Centre on 09 2593640 or amy.varcoe@middlemore.co.nz.
Applications Close: 19 April 2021
Job Number: CMH20214330

With a 100 year plus history, Curtis Vision is one of the leading independent practices in the country. Our customers experience the highest quality clinical expertise and service delivered by extremely professional and knowledgeable people who really do care.
The successful applicant will need to have current practicing certificate and excellent communication and interpersonal skills with the ability to relate to people of all ages while working as part of a team. We have a wide and varied range of patients so the applicant will require high level experience in general optometry.
The hours can be negotiable with the successful applicant.
If this sounds like you then we'd love to talk further, in confidence of course. Complete application form and send with CV to shelley@curtisvision.co.nz

Optik Eyecare Pukekohe has a full-time position available for a Dispensing Optician or an experienced Optical Assistant to join our team. Part-time would be considered for the right applicant.
Duties include clinical testing and general dispensing.
We are a large independent practice, that is clinically orientated with a large retail gallery and an onsite lab.
To apply, please forward your CV to Laurraine at admin@optik.co.nz

Part-time Dispensing Optician / Experienced Optical Assistant
Here is an opportunity to join our professional fun- filled team at Eyes of Howick. Being an independent practice we pride ourselves in our client service and personalised optical solutions.
We require a star team player who also thrives in an autonomous environment. Confident
communication skills along with a sense of humour is a must.
This position also partially incorporates the role of Ophthalmic Technician which involves working alongside our Optometrists in our bid to provide premium eye care to our clients; conducting ancillary eye tests such as visual fields and OCTs.
If you have an eye for detail and organisation, a passion for eyewear and fashion and enjoy the sales challenge then we would love to discuss this position with you further.
21 hours per week is required, including Saturday morning work.
Email your CV & cover letter to Kristine: kjensen@eyesofhowick.co.nz

We are looking for a superstar dispensing optician/optical assistant/optical receptionist for our boutique, best in class practice in the heart of Kumeu.
Want to work in a practice with state of the art equipment? Perhaps you are not enjoying your chain-store environment or just looking for a change. For Eyes in Kumeu is renowned for a fantastic eyewear selection, modern optical equipment and its professionalism.
Dispensing qualification or previous experience in an optical shop preferred. Pay commensurate with experience and talent. 50-70K+ depending on experience and qualifications.
Monday to Friday only, no late nights and no Saturdays. 
Email CV and cover letter to mollymat@xtra.co.nz 
Confidentiality assured. 

Our small piece of NZ paradise is growing, and we require our practice to grow with it. We are expanding to a second consulting room and require a vibrant, happy, well-rounded optometrist to fill it.
Our client base is older, entertaining, and with a tilt toward pathology.
The optometrist is required to perform examinations, dispensing, and ancillary testing as required. Equipment includes OCT, fundus camera, and very helpful reception staff.
We require a minimum of three days per week, preferably including alternate Saturday mornings, but may be able to offer a full-time position. Hours may be tailored to suit the applicant. Start date May 2021.
Please contact info@waikaneye.co.nz with an expression of interest.
13 classifieds found