WGC 2021: Glaucoma pearls, from the spare room
My wife and I had it all worked out after the last World Glaucoma Congress (WGC) in Melbourne in 2019 – we would import my parents again to boy-sit while we fly to Osaka. There, she would take in the Japanese culinary and cultural delights and I would immerse myself in the latest and greatest in the glaucoma world. However, a small crown-shaped virus laid those plans to waste and the WGC 2021 was moved online. So, on 30 June, instead of starting my day with miso shiru, meeting colleagues from around the world then finishing with sake, I finished a day at work and lined up a fun-filled evening of virtual glaucoma talks from my spare bedroom. This started at 10pm and continued through the night until the talks about nocturnal dipping became a reality.
Having messed up the timing the first evening, I found a pre-recorded talk by glaucoma legend Dr George Spaeth, Wills Eye Institute, US. He imparted wisdom on the differences between doctors' and patients' perception of glaucoma. The important point in glaucoma, he said, is that the patient generally only experiences symptoms late in the course of disease. He also made an interesting observation about patients not being bothered by their intraocular pressures (IOPs) unless they have been "infected" by doctors who are concerned about it! This echoes the basic tenet that healthcare professionals should seek to help preserve, and if possible, enhance the patient's health. He implored us to ask our patients, "How are you?" and really listen carefully to the reply as the information gained about what is going on in the patient's life may be more important than their IOP or other measurements we take.
Acute minds ponder acute angles
The Asia Pacific Glaucoma Society session was in a debate style, with experts taking sides. The first topic was treatment of acute angle closure with immediate laser peripheral iridoplasty versus medical management. The case for iridoplasty was made by Professor Dennis Lam Shun-chiu from the Chinese University of Hong Kong, where this is now performed routinely. His studies have shown a faster return to normal IOPs with this method, but he acknowledged it requires the equipment and skilled personnel to perform this on patients who may be in severe discomfort and whose cooperation may not be optimal. The argument against iridoplasty noted the relatively low risks of standard medical treatment, even if the IOP does stay higher for a little longer.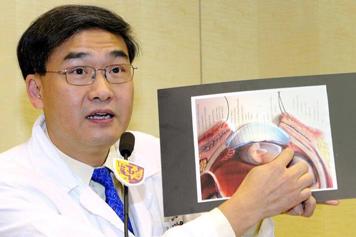 Professor Dennis Lam Shun-chiu. Credit: CUHK
Another debate focused on the importance of disc haemorrhages. While the speakers agreed on their importance, Associate Professor Paul Healey, University of Sydney, emphasised the need to account for other patient factors – signs of progression as well as the stage of the disease, rate of progression, disability from glaucoma and life expectancy – before intensifying treatment.
The European Glaucoma Society symposium ran through its latest published guidelines, which includes a 12-point 'Things to avoid – choosing wisely' list. Among the points are several I've ranted about over the years:
Algorithms to adjust the IOP for central corneal thickness are not validated and can be significantly wrong in some patients
Basing glaucoma diagnosis and progression solely on OCT findings is not advisable as OCT gives only statistical deviation from a normal database
Do not use cup-to-disc ratio for diagnosis of glaucoma and detection of progression because of large differences in sizes and shapes of optic discs and poor interobserver agreement
Provocation tests in angle closure are not helpful, since negative tests can be falsely reassuring and a positive test may not represent real-life circumstances
Nightmares under the knife
Feeling suitably vindicated, I was then brought back to earth by all the things that can go wrong in glaucoma surgery by the 'My Surgical Nightmares' session (appropriately broadcast at midnight!). Examples included a patient who suffered a suprachoroidal haemorrhage when carrying some heavy bags of groceries two weeks after his trabeculectomy; another who had an expulsive haemorrhage during combined surgery for a Baerveldt tube and keratoprosthesis; and a patient with repeated trabeculectomy wound dehiscences and revisions and subsequent hypotony who eventually settled with a bandage contact lens, illustrating that sometimes doing less is a better strategy.
There was also a whole session on hypotony, with local Kiwi representation from Dr Shenton Chew and Dr Sonya Bennett. Several speakers emphasised the distinction between statistical (or numerical) hypotony, where IOP is <5 but there are no obvious sequalae, and clinical hypotony (with choroidal detachments and hypotony keratopathy). There were many useful tips on the treatment of significant hypotony, but the take-home message was to identify patients who may be at particular risk and take appropriate precautions during the primary surgery.
Going cautiously at full tilt
The normal tension glaucoma session tackled the conundrum of distinguishing patients with myopic tilted optic discs with visual field defects from those with glaucoma. Several cases were shown of middle-aged patients being stable over a number of years, plus a teenage patient, monitored from age 11, who had increasing optic disc tilt and loss of nerve fibre layer, visual field progression and a disc haemorrhage. Previous work indicates that during teenage years the sclera and Bruchs' membrane may grow at different rates, which, it's hypothesised, causes mechanical shear stress. The presenter's recommendation was to treat patients under 40 years old but to initially observe older patients if they did not have advanced visual field loss. There is a multi-centre randomised controlled trial underway to explore which patients benefit from treatment.
Overall, the conference was a good opportunity to catch up on the latest glaucoma thinking. The online format worked well, apart from some of the replayed sessions not being what was advertised and some panel discussions being a bit stilted due to technical limitations. The sessions were recorded and are now available for the next six months, so I look forward to dipping into some of the other sessions that were running concurrently with the ones I was watching, as well as those where my need for sleep trumped my need for education!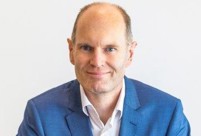 Dr Graham Reeves is a consultant ophthalmologist specialising in cataract and glaucoma for Counties Manukau Health and Eye Institute.