Developing a more effective eye drop for DED and other inflammatory ocular conditions
It is well recognised that tear film lipid layer instability is one of the hallmarks of evaporative dry eye disease (DED), yet most artificial tears are water-based and thus do little to replenish the disrupted lipid layer.
Following on from Dr Priyanka Agarwal's PhD project on NovaTears (funded by Novaliq and completed in 2018*), and supported by a Health Research Council grant, the Buchanan Ocular Therapeutics Unit (BOTU) team is currently investigating other non-aqueous vehicles for ocular drug delivery, especially in the management of DED. Although their use is relatively rare due to the limited understanding of long-term safety and biocompatibility, non-aqueous vehicles might offer several advantages over water-based eye drops, including being preservative-free, offering improved lubrication and an ability to dissolve poorly water-soluble drugs, and enhanced penetration.
Basing an eye drop on a non-aqueous vehicle differs vastly to other lipid-containing tear supplements currently on the market. These often comprise only small amounts of an amphiphilic lipid in a water base and thus still require surfactants and preservatives for stability, which risk further compromising the ocular surface and exacerbating ocular discomfort, especially in DED patients who already have a deficient tear film. Nevertheless, it is not as easy as simply selecting an oily vehicle already in use for other topical applications, such as for the skin, and using it on the eye. Ocular biocompatibility and comfort are extremely important, while the vehicle also needs to be suitable for delivering the chosen drug.
Dr Priyanka Agarwal, a postdoctoral research fellow, is currently researching various non-aqueous, biocompatible vehicles capable of delivering the inflammasome inhibitor tonabersat (SB-220453), which tackles inflammation upstream of currently used anti-inflammatory drugs. This combination eye drop aims to break the vicious circle of DED by simultaneously tackling tear film instability and ocular surface inflammation, while minimising the need for further additives. So far Dr Agarwal has been studying drug-vehicle interactions and comparing drug bioavailability from different vehicles, and she will shortly be joined by PhD student Santosh Bhujbal, who has industry expertise in ocular drug delivery.
Once the eye drop is fully characterised, it will be tested in a mouse model of DED, as part of my Humboldt Fellowship**. Formulation development and preclinical studies will run in parallel with clinical studies by PhD student Dian Zhuang, investigating inflammasome markers in the tears of DED patients. The unique opportunity of combining preclinical studies with clinical investigations will ultimately aid clinical trial design and translation of the eye drop. Since the inflammasome is activated in a vast number of conditions, the BOTU team is also investigating its application in other inflammatory eye diseases.
* https://eyeonoptics.co.nz/articles/archive/not-all-eye-drops-are-created-equal/
** https://eyeonoptics.co.nz/articles/archive/prestigious-dry-eye-fellowship-awarded/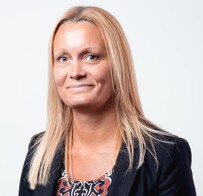 A/Prof Ilva Rupenthal is director of the Buchanan Ocular Therapeutics Unit in the Department of Ophthalmology at the University of Auckland.